Health care provider search
Search for primary care providers, specialists and pharmacies using the form below.
If you have any questions about the search function, please call Customer Service at 503-416-4279, toll-free 888-712-3258 or TTY 711. Our hours are October 1 through March 31, 8 a.m. to 8 p.m. daily; and April 1 through September 30, 8 a.m. to 8 p.m., Monday-Friday. Or send us a secure message through the member portal.
CareOregon Advantage Plus HMO-POS SNP Provider Directory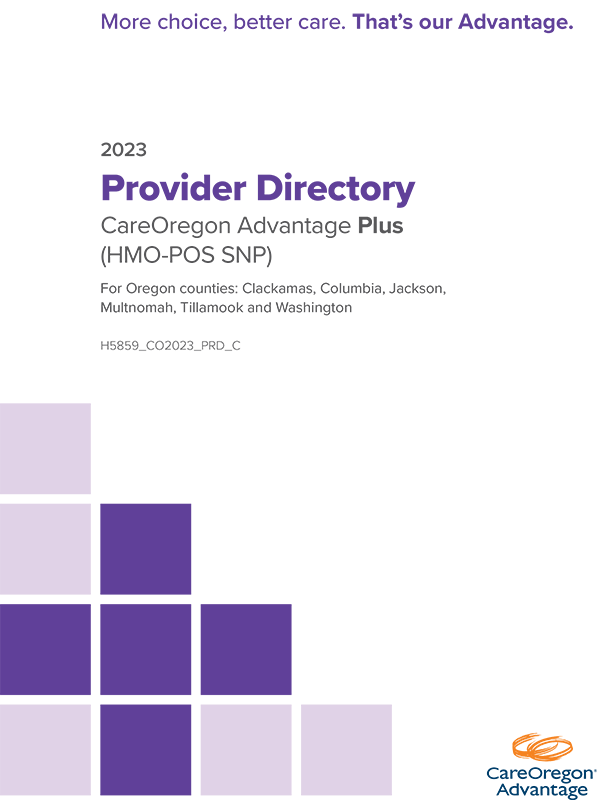 2023 CareOregon Advantage Plus Provider Directory
To find a mail order pharmacy using our search tool below, use these instructions:
In the Provider Information box, choose "pharmacy" in the Type of Provider dropdown menu
Choose "mail-order" from the Pharmacy Type menu
In the Location box, choose "any" in the State menu. Select the "Search" button.
This will give you a list of all the mail order pharmacies in the country.
Page last updated: January 1, 2023
H5859_COAWEB_M_2023